Personally, I prefer water to Atlanta's tap water, but I couldn't resist visiting the two-story Coca Cola Store in Las Vegas. Admission is free, and the souvenirs on offer are quirky enough to merit a personal exploration. Furthermore, you can sample licensed Coca Cola sodas from around the globe in the store.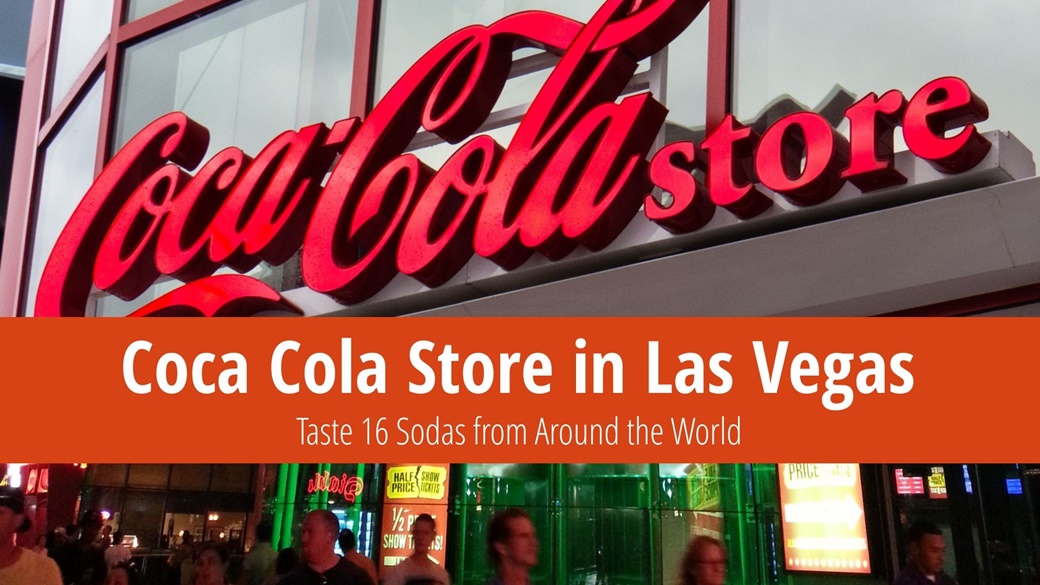 Coca-Cola-Scented T-Shirt, Half-Meter Cash Box, and Other Souvenirs
In the USA, Coca Cola enjoys a significantly higher social status than in other places where it's merely considered a sugary soda with 27 sugar cubes per liter. It's ubiquitous – in every fast-food chain (found on every corner), shops, and restaurants. And because Americans are notably more passionate, they don't shy away from flaunting a T-shirt sporting the logo of their favorite beverage.
At the World of Coca-Cola, you are spoilt for choice with several shelves of them to pick from. Some of the shirts are scented like Fanta, Sprite, or Coca Cola itself, and the fragrance is designed to endure several washes. Glasses, mugs, ashtrays, sheets, towels, hats… you can purchase them all at any fan shop. In the Coca Cola Store, you can buy a cap equipped with a bottle opener on the inside or a 58 cm high cash box shaped like a Coca Cola bottle.
It costs $18.95, and while the store offers worldwide delivery, it's worthwhile to pick it up personally. If you enjoy being the center of attention, it's a surefire way to strike up a conversation with airport staff, for instance.
Sample Raspberry Coca-Cola and Currant Lemonade from Mauritius
No Coca Cola store would be complete without the opportunity to sample its signature beverage. The bistro, located on the top floor of the store, is worth visiting even if you're on a diet or aren't a fan of sweet drinks.
You can taste the unique raspberry Coca Cola, which is only sold in a few places in the USA. Personally, I found it more enjoyable than the renowned Vanilla Coke, but it's still an excessively sweet soda.
World of Coca-Cola also offers a unique set of 16 different sodas from around the world for $8.00. The selection is frequently rotated and includes unique beverages such as pine nut-flavored lemonade from South Africa, Fanta Kolita from Costa Rica, Inca Cola from Peru, and blackcurrant-flavored lemonade from Mauritius.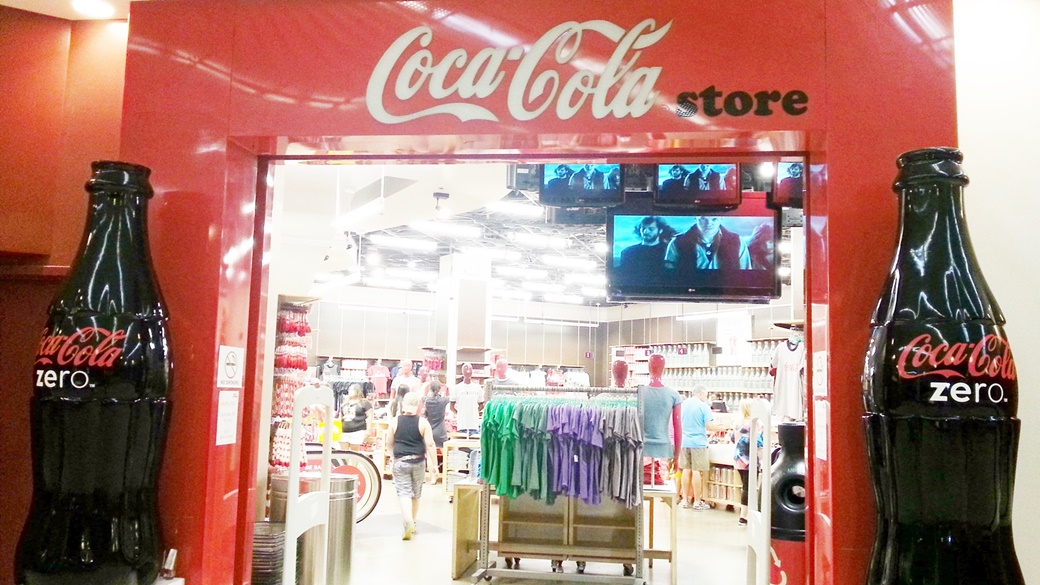 Location and Operation Hours of the Coca-Cola Store
The World of Coca-Cola is strategically positioned right on the Strip between the Monte Carlo, MGM Grand, and New York, New York hotels. The address is 3785 Las Vegas Blvd.; it's impossible to miss. There's a gigantic Coca Cola bottle at the entrance, and neighboring it is the Hard Rock Café and chocolate M&M shots.
They operate from 10 a.m. to 10 p.m. daily but close earlier on certain national holidays. Another equally peculiar attraction in Las Vegas is the Heart Attack Grill.