You can travel for a maximum of 90 days with an ESTA travel registration. Exceeding that limit by even one day will violate USA immigration laws, your current ESTA will expire, and it is very likely that a new one will not be approved for the remainder of your life. What should you do if your tickets exceed the duration?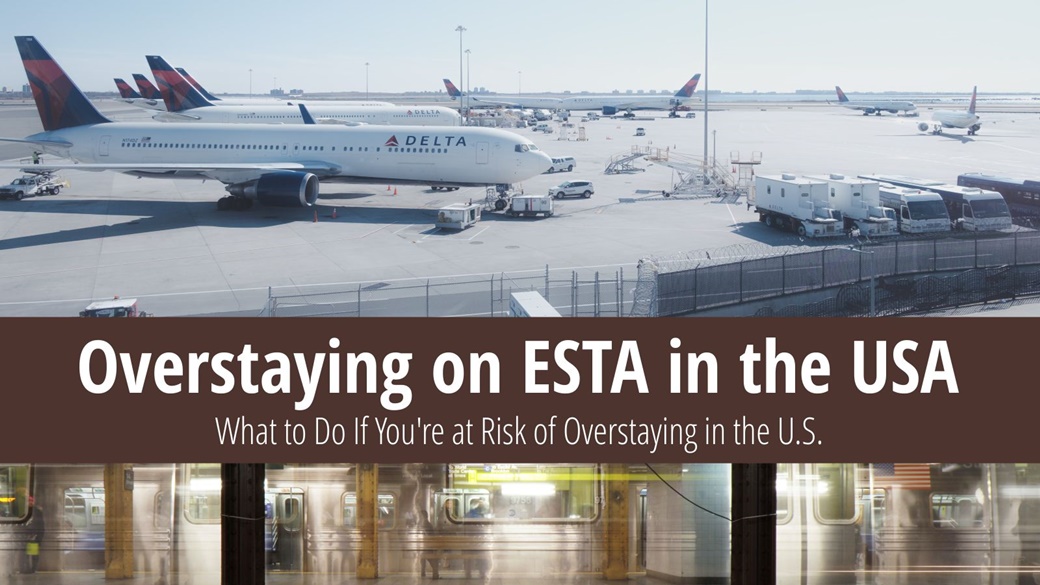 Understanding the Risk of Overstaying in the USA
If an individual stays beyond the 90 days authorized by their ESTA, they are required to leave the USA immediately. Their next ESTA application will almost certainly be denied, making it necessary to apply for a visa. The individual will likely lose the ability to travel to the USA using ESTA for the rest of their life.
Consequences are more severe for those who overstay by at least 180 days, resulting in a 3-year ban from entering the USA. If the overstay extends to one year or more, the ban lasts for 10 years.
You can check your travel history to the USA at DHS.gov. Simply fill in your personal information to verify that you have not overstayed in the past.
Options if You've Already Purchased Tickets and 90 Days Isn't Sufficient
Option 1: Rebooking the Ticket and Shortening the Length of Stay

The best option is to reschedule your departure or arrival date to the USA to ensure that your length of stay does not exceed 90 days.

The lowest economy fares typically do not allow date changes, so you may need to make a completely new reservation. Higher economy, business class, and first class fares generally allow rescheduling for a handling fee plus a surcharge equal to the difference in ticket price.

It's recommended that you review the terms and conditions of your ticket or contact the retailer or airline directly.

Option 2: Applying for a B-1 or B-2 Visa

If you have enough time before your departure, you can apply for a B-1 or B-2 visa through the USA Embassy. The maximum period of stay in the USA with a granted visa is 6 months, which would solve your issue.

This option presents more potential problems than the first. Besides the necessary time allowance (it is unwise to apply for a visa just hours before departure), you must take into account the requirement to visit the embassy in person and undergo an interview. During the interview, you must convincingly justify why you will be spending more than 90 days in the USA.

You may not be granted a visa for the USA.

Option 3: Short-term Departure from the USA

The third option is to leave the USA for a brief period of time. During this time, you get an exit stamp and then return. This procedure is slightly more complex. Mexico, Canada, and most territories in the Caribbean do not reset the 90-day ESTA period.

The Caribbean territories include Anguilla, Antigua, Aruba, Bahamas, Barbados, Barbuda, Bermuda, Bonaire, British Virgin Islands, Curacao, Dominica, Dominican Republic, Grenada, Grenadines, Guadeloupe, Haiti, Jamaica, Cayman Islands, Cuba, Marie-Galante, Martinique, Miquelon, Montserrat, Saba, Saint Eustatius, Saint Christopher, Saint Maarten, Saint Martin, Saint Pierre, Saint Vincent, Saint Bartholomew, Saint Lucia, Saint Kitts and Nevis, Trinidad & Tobago, Turks and Caicos, and other British, French, and Dutch territories bordering the Caribbean Sea.

To reset the 90-day limit, you must travel to, for instance, Central America. After a brief stay there, you can return to the USA. The 90-day limit starts again, but you still need to justify your stay to an immigration officer.

Option 4: Deliberate Overstaying

There is a fourth option, which is the least advisable. This effectively shuts the door on the USA.
If you enter the USA with a ticket for more than 90 days, knowingly overstay, and are discovered when you return, there are penalties. Overstaying is a serious immigration violation with severe consequences.

At any time after the 90-day period has expired, you can be arrested and held in detention for several weeks. Afterward, you will be deported back home, any valid visa you have will be revoked, you will be barred from entering the USA through the ESTA for the rest of your life, and you could still face a ban from the USA.

Overstaying by 180 days to 1 year results in an automatic ban from entering the USA for 3 years, and overstaying by more than 1 year results in a 10-year ban.
💬 Some individuals have stayed in the USA illegally for significantly longer than 90 days. They returned without issues and nothing was discovered. Conversely, there are people who were not so fortunate and are now serving a ban from entering the USA. If you have personal experience with this, feel free to share it in the discussion.