ESTA registration allows travel to the USA without a visa. Simply fill in a straightforward online form, pay the fee, and you are ready to travel to America. In this article, you will find out who can travel to the USA without a visa, how to proceed, and what conditions must be met.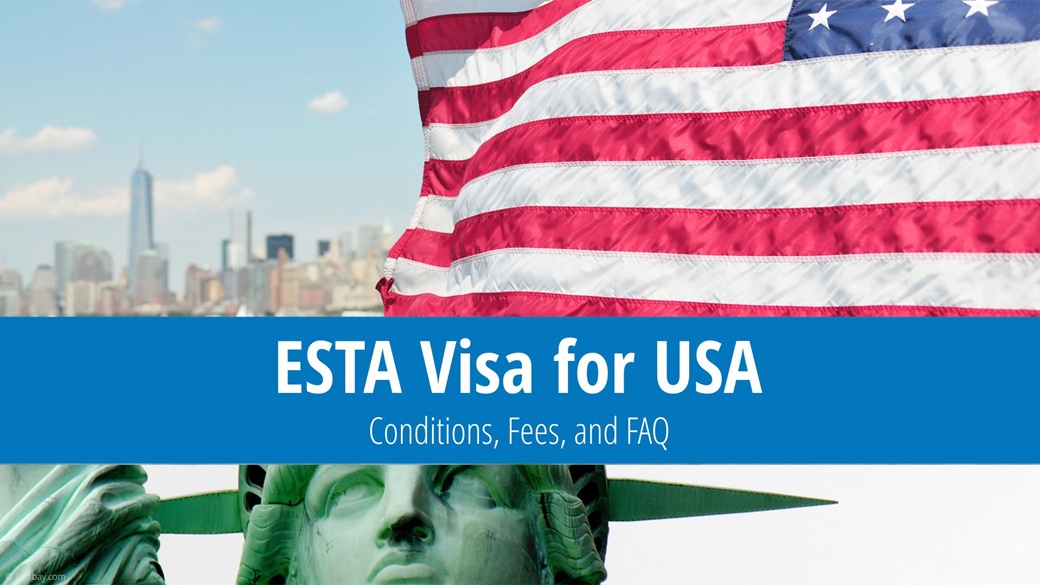 What Is the ESTA/Visa Waiver Program?

ESTA, an acronym for Electronic System for Travel Authorization, is translated as the Electronic System for Travel Registration. This system has, in some instances, replaced the B-1/B-2 visas which previously needed to be applied for by anyone wishing to travel to the USA. Thus, all you need to do is fill out a form online, pay the fee, wait, and you're set to travel.

This simplified travel method is available to all countries under a visa waiver program (see below), known as the Visa Waiver Program (VWP).

Who Can Travel to the USA on ESTA?

You can travel on ESTA provided you are coming to the USA for business or tourism, and your stay does not exceed 90 days.

You must also be a resident of the UK, Australia, New Zealand, or one of the other eligible countries (see below). The last crucial requirement is that you hold a biometric passport.

As of January 2016, individuals who have visited Iraq, Iran, Sudan, or Syria in the last five years cannot travel to the USA on ESTA. These individuals must always apply for a visa.

Where to Fill Out the ESTA Travel Registration for the USA

Fill out the travel registration exclusively at the official https://esta.cbp.dhs.gov/. Several intermediaries on the Internet charge more for filling it out.

Officially, you should complete the ESTA no later than 72 hours before departure; however, the evaluation of the registration usually takes just a few minutes.

ESTA and Denied USA Tourist Visa

Can I travel to the USA on ESTA if my B1/B2 tourist visa to the USA has been denied?

No. If your tourist visa has been denied, you can no longer travel to the USA through the ESTA program. You must reapply for a tourist visa.

How Much Does ESTA Travel Registration Cost, and How to Pay for It

You must use a credit or debit card to pay the fees. Do not be misled by the English term credit card. If you don't have your own card, you can ask someone close to you to pay. In this case, I recommend getting your own card – in the USA, you practically cannot do without one.

The fee for a successfully approved ESTA is a total of $21.00, consisting of two parts:

Processing Fee

This is $4.00, and everyone who completes the ESTA form incurs it.

Approval Fee

An additional $17.00 is only charged to those who receive approval for ESTA and are permitted to travel to the USA.

What Is the Validity of ESTA? When Do I Have to Fill It Out Again?

The standard validity of an ESTA is two years from the date of approval or until the expiry of your passport, whichever comes first.

The ESTA will also expire if you obtain a new passport, change your name, gender, citizenship, or alter the answer to any question on the application.

Does an Approved ESTA Grant Entry into the USA?

Not at all! ESTA is only a travel registration and, if approved, allows you to travel to the United States.

Upon arrival, you will have an interview with an immigration officer at the first airport, who will decide whether or not you will be granted entry into the USA.

Member Countries of the USA Visa Waiver Program

Effective from January 21, 2023, the following countries are members of the Visa Waiver Program, and their residents may travel on ESTA:

Andorra, Australia, Austria, Belgium, Brunei, Chile, Croatia, Czech Republic, Denmark, Estonia, Finland, France, Germany, Greece, Hungary, Iceland, Ireland, Italy, Japan, Latvia, Liechtenstein, Lithuania, Luxembourg, Malta, Monaco, Netherlands, New Zealand, Norway, Poland, Portugal, San Marino, Singapore, Slovakia, Slovenia, South Korea, Spain, Sweden, Switzerland, Taiwan, and the United Kingdom.

Do I Need to Print an Approved ESTA Form?

You do not need to print the approved registration; the USA side has all the data in the system and can easily look it up. However, I recommend saving the registration number to your email or phone just to be safe.

Do I HAVE to Apply for ESTA if I'm Just Passing Through the USA?

Yes, you do need to apply for ESTA even if you are just changing planes at an airport in the USA or passing through the country.

If you are traveling between Prague – New York – Belize, for example, you need to have an approved ESTA travel registration.

What Should I Do If I Need To Be In The USA For More Than 90 Days?

In this case, you must apply for a USA visa. It is not possible to stay for more than 90 days via ESTA travel registration.

I Am Already in the USA and Want to Extend My Stay Beyond 90 Days

It is not possible to extend your stay; you must leave the United States and then return. For more detailed information, see this article.

Can I Travel on ESTA If I Don't Have a Return Ticket?

A one-way ticket to the USA is not enough for ESTA (or Visa Waiver Program). You must have either a return ticket or a ticket to a third country.