Just a few centuries ago, San Francisco was known as Yerba Buena, Los Angeles was Porciúncula, and Philadelphia was Shackamaxon. There are often fascinating stories attached to the origins of American city names. If it were not for a translator's error, Buffalo would have a markedly different name today. Cleveland got its name when a local newspaper shortened the original one to fit on a page. Meanwhile, the name of Portland was determined by three coin tosses.
Do you know what Native Americans have in common with the railroad? Both were instrumental in the creation of many cities.
In the 18th and 19th centuries, much of what is now the USA belonged to Spain, France, and England, with about 560 Native American tribes living throughout the country. Wars often broke out between European colonizers and the Native peoples. One side pushed the other out of their territory while the other raided settlements, including civilians.
The colonizers' armies built forts where ordinary people and the army coexisted. As these forts grew, they eventually transformed into conventional cities once peacetime arrived. Then came the 1860s.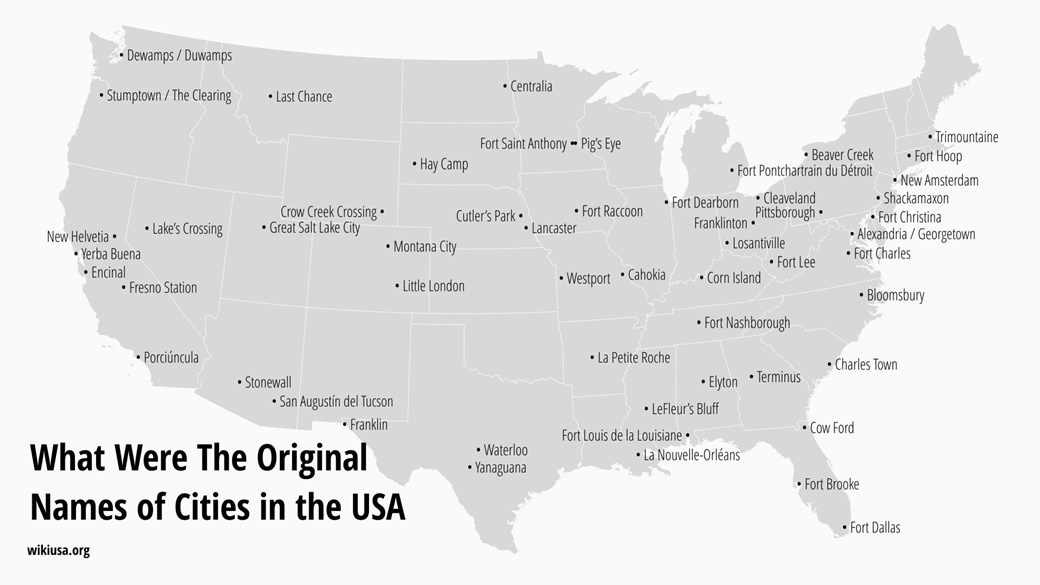 One gold rush followed another, and on September 6, 1869, the first transcontinental railroad from Omaha to the San Francisco Bay Area began operations. Stops were established at prosperous farms, significant settlements, and mines.
This attracted new residents to these areas. Their numbers grew rapidly until new towns were founded, often with their names decided by the railway company.
How Town Names in America Came to Be